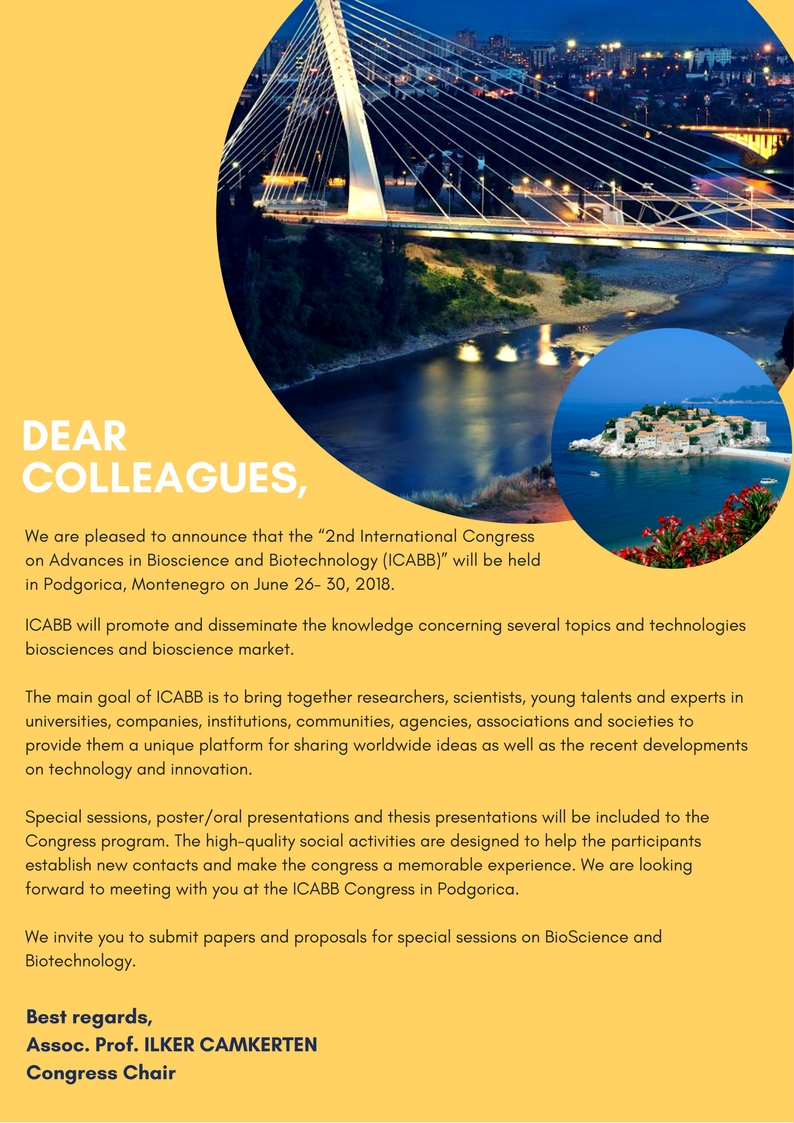 Presentation Language & Submission
The congress will present new results and advances, in series of invited and short talks and oral / poster presentations.
Languages of the congress are English and Turkish. Abstract must be submitted in English. While poster and oral presentations to be prepared in English, the oral presentations can be presented in English or Turkish. Also, original, unpublished papers are invited for presentation in the congress ICABB-2018. All presented paper's will be published in the congress proceedings.